Professional Photographer recently called me the "Jekyll & Hyde of photography" due to the variety of work I do; one day photographing cute kids, weddings or corporate events, the next day shooting dirty tattooed rockstars. It's a tag I'm more than happy to have as I love the mixture of jobs that I find myself undertaking. And this week has seen me living up to that name-tag as much as ever. In the past week I've done a job for Jaguar cars, a lifestyle shoot with 6-month old Layla, a makeover for Live 24-Seven mag and an array of great bands. Here are a few of my favourites..
Aiden @ Birmingham Academy

Bring Me The Horizon @ Birmingham Academy

Layla

Machine Head @ Birmingham NEC

Rise Against @ Birmingham Academy

The Used @ Birmingham Academy

Arch Enemy @ Birmingham NEC

The Hives @ Birmingham Academy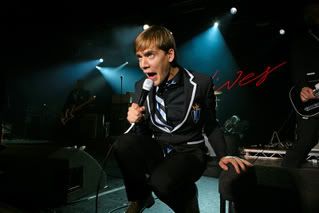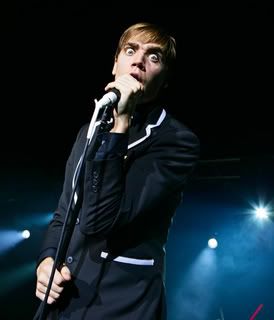 It has to be said that I feel like a lot of gigs I've shot recently have had terrible lighting for photography – lots of backlight and dark faces. The Hives changed all that though! All the gigs were great in their own way with Machine Head being a highlight for me.
This week saw Elliott getting his first taste of solid food. I think the picture says it all!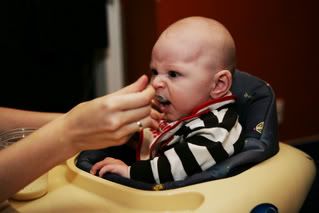 Evelyne and I also found time to sort through all our wedding photos and select our faves to put online for our friends & family. We're really pleased with the pictures and are going to be able to create a great album when we have a bit more spare cash. Here's another image from the day..

Sadly, one of the guests at our wedding, my Auntie Linda, passed away this weekend. It was a complete shock as she hadn't been ill and, at the wedding, seemed very much her usual self. We'll all miss her and I feel particularly sad for my Dad, my nan and Linda's husband, Maurice and their 3 kids.
Check out the work of fellow Rock Sound photographer, Steve Brown. His work involves massive amounts of Photoshop artistry but the end results are stunning. I'd love to have a go at learning similar techniques some time.