Often at a wedding I know instantly that I've captured something just a little bit special and Rachel & Wes' wedding was one such occasion. The reception venue itself was less than inspiring when it came to locations but as soon as we wandered away slightly with the couple we found some great light and fantastic locations for shots. These two images were taken about 5 minutes apart..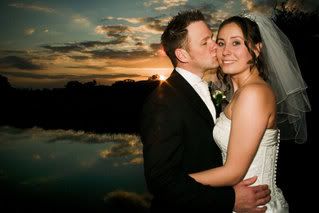 This evening I visited Holy Trinity Church in Sutton Coldfield where I'll be shooting Lou & Brad's wedding this weekend. It's a pretty impressive church with a huge stained-glass window at one end. It was good to meet the vicar beforehand to discuss where I can shoot from and he was more than helpful. I asked if I could shoot from a balcony which ran down the side of the main hall and amazingly he said no photographer had ever asked to use it before. Evelyne will be assisting me on the day so between us we have all angles covered and I'm excited to photograph the event. Lou is the sister of Dave whose wedding we did last month. Here he is in top hat and tails..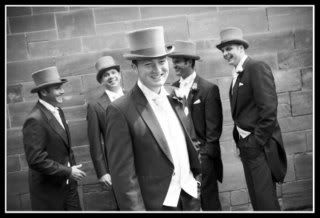 It's a while now since I've done any overseas DJ gigs but tonight I chatted to my friend Alung in Jakarta who puts on events at my favourite club in the world, Stadium. He's looking to bring me back out after I played there 2 years ago. This club opens on a Friday night and doesn't close til Monday morning and is packed throughout! Truly amazing. Last time I played there I did a 6 hour set, part of which you can download HERE. We talked about me doing a few Asian gigs to celebrate ten years as a house DJ. It'd be cool to dust off a few of my favourite tunes from the past decade and play them to people who may have missed them first time around. We'll see what happens…
So, the computer is ordered and Tony has been demonstrating some of the tasty new toys I'll shortly have at my disposal. I feel like a kid waiting for Christmas. It's gonna be another 2 weeks before Santa drops off my new toy but I'm looking forward to unwrapping it.