..Elliott Gerrard
Yes, after speaking to Evelyne's mom we have agreed on the name Elliott for the new baby. It's the first name we thought of and, even after considering other options, I'm glad we've settled on Elliott.
Spent an hour in the local park yesterday and took the opportunity to get some more photos.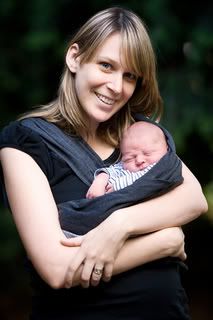 Things at work have been slightly neglected since Elliott's arrival but I'm starting to get back into the flow of things now. We've scheduled viewings with another 3 potential wedding couples and my review and pics from Metallica have gone to Rock Sound. I don't pretend to be a writer so it'll be interesting to see how much they edit my review. We've also been invited to a party celebrating the 100th issue of Rock Sound. It happens in London in a few weeks and includes "Bands, booze & bowling" which sounds like a great way to spend an evening to me. We'll have to sort a babysitter!
Wednesday night I met up with a few friends to "wet the baby's head" and it was good to see quite a few people come out to celebrate with me. We've also had lots of cards, emails, presents and messages which is great.
Last night I was going to pop out to shoot the Horrorfest at Birmingham Barfly featuring the mighty Devil Sold His Soul . But unfortunately "the promoter messed the band about and they had to cancel" so we stayed in and chilled.
Two days to go before we shoot our first Asian wedding. The weather's looking grim which is a shame but I'm really looking forward to it. My friend Bianca is gonna help me on the day as Evelyne's not really up to it yet. I'm gonna need to make space on my hard drive for all these photos!