Apparently at this stage of the pregnancy our baby would probably be just fine if he were born today! Officially we still have 7 or 8 weeks to wait but information like that makes me realise I need to be prepared for anything now. He already has more clothes than I do and he's still in the womb! We just need a few things like a Moses Basket, baby monitor and, of course, nappies. Oh God… I think I finally grew up!
Evelyne and I are off to the Lake District again tomorrow for 2 days at Annabel Williams' studio so this weekend has been a case of getting everything in order before we leave. I managed to post a review of the Silversun Pickups gig on the Fused Magazine website and finish off the photos from the Alvin Loy fashion show before we headed over to see another couple looking for a wedding photographer. For the "Friends" fans out there, the couple are called Ross & Rachel and they booked us on the spot, making it 5 confirmed weddings in 2 weeks. Things seem to be picking up nicely.
Got hold of the new Editors album which I'm happy to report is fantastic. Their manager has emailed me asking if they can use some of my photos from their gig last week for the band's website. I'm happy to say yes when it's a band I really like.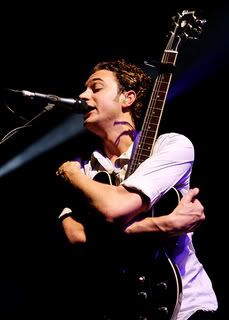 Today started with a pancake and maple syrup breakfast outside in the sun. The beauty of being married to a Canadian!
Later we met up with some old friends of mine, Liz & Gel, and spent time out in the sunshine photographing their two kids, Ethan & Emily. Ethan is 6 and has a mohawk and Emily is super-cute so we got some great pictures.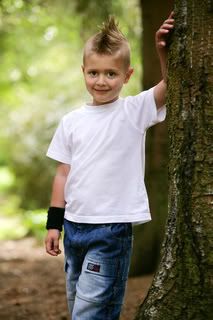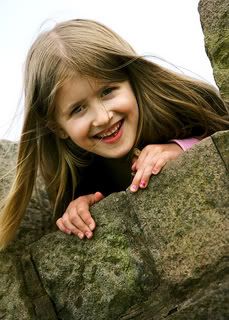 It was really nice to catch up with Liz & Gel too. We don't see them enough these days. We swapped stories about mutual friends (and ex-friends) and then they pointed us towards a local carvery where we had a great sunday roast.
So tomorrow is an early start and a welcome escape up north. It's already looking like a packed week this week with the course, photo shoots, gigs, midwife visits and then a weekend with one wedding and one rock festival. I think Ferris Bueller once said "Life moves pretty fast. If you don't stop and look around once in awhile, you could miss it". Let's hope we get some time off next week!