So, after months of badgering from Mr Tony Hackett, together with constant reminders from my PC that it couldn't keep up with my workflow, I finally bit the bullet and invested 3 grand in a Mac Pro with 23″ monitor. And I have to say it's fanbloodytastic! Since installing it a week ago I have not once sat for more than a second or two waiting for something to happen. Images in Lightroom open instantly (as opposed to something like 20 seconds on the PC) and using 2 screens is great too. Having had an Apple laptop for a few years now, the transition has been a particularly smooth one and I can't see me moving back to PC ever.
Having such a fast workflow now (7GB of RAM helps!) means I've managed to catch up on lots of work and even went back to my photos from the V Festival and found I had some great images that I almost forgot about. Here's just a few..
Damien Rice


Iggy Pop


Lily Allen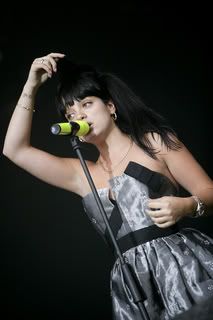 Rilo Kiley

Stumbled across a website featuring some of Jerry Ghionis' work from a Paris wedding. These photos just prove yet again what an artist that man is and I can't wait to spend 5 days in his company in London next June.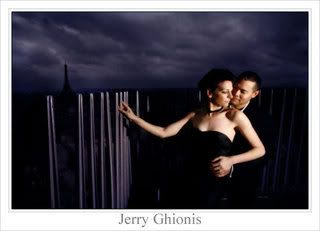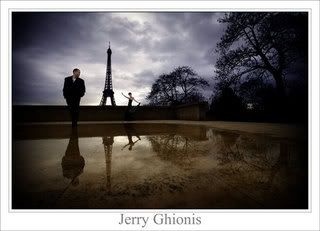 If we were rich I'm sure we would have flown Jerry over for our own wedding.
Speaking of Cornish weddings, all the pictures from Nicky & John's wedding in Newquay are ready to go and I'm really pleased with the results. I was only the second shooter on this wedding, assisting Karen Newall who was heavily pregnant. She just had a baby boy so congrats to her. Here's my fave image from that wedding..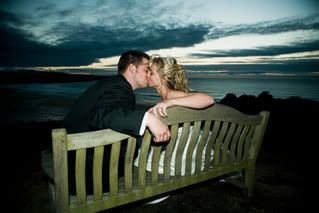 As the nights draw in it becomes trickier and trickier capturing weddings in great light so on Monday, Evelyne and I spent the day with Brett and Kristie Harkness who dispensed some great advice on how to deal with winter weddings. In the afternoon we visited the Lowry in Manchester and got to photograph some brides and grooms using flash, video light and any other light we could find. Here are my fave pictures that I got on the day…


It was interesting to visit Brett & Kristie's studio up in Milnrow too. It's a converted barn at the end of a quiet street and they've done it up brilliantly with tons of great images around the walls. It's reinforced mine and Evelyne's desire to have something similar for ourselves and we're starting to look for potential places in Birmingham. We're not in any rush so we'll wait til we find somewhere perfect that we can really make it our own.
Tony and I popped over to the NEC Tuesday to catch the Foo Fighters gig. I was meant to shoot it but was let down by the record company rep at the last minute. It's partly my own fault as I did leave it til this week to apply for the pass. Must be better organised in future. Anyway, the gig was enjoyable enough but for me there's something missing from Foo Fighters' music that would make them truly special. Dave Grohl's a great frontman but their songs are just a little on the predictable side for me. It would have been good to photograph the gig but a friend of mine is trying to arrange for me to shoot their Nottingham gig next week so we'll see.
Wednesday was the Ben Sherman party in Birmingham and Fused Mag asked me to cover the event for them. Free drinks always guarantees people turn up to these things and ex-Specials frontman Terry Hall played a DJ set too. He looked thoroughly bored by the whole event. Here's some pics..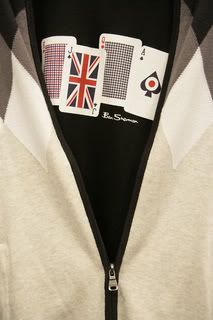 Evelyne and Elliott are off to Montreal on Boxing Day for 2 weeks. So we had to get a passport for a 3 month old. It's tough getting a suitable photo that will satisfy the authorities these days but Elliott was a star and posed for the camera beautifully.


While we were there we got one of the whole family for my wallet..