The new issue of Live 24-Seven magazine came out and, apart from featuring some of my photography, also features a 2 page spread on our wedding! It's quite amusing but also a really nice momento of an amazing day…
Back behind the camera things have been busy again after New Year and my first job for Terrorizer Magazine saw me down in London to meet with industrial metal band, Prong. A great band who I last saw live at the beginning of the 90s and I'm glad to say they're still a fantastic live act.
The shoot was at Camden's Underworld venue where I met with vocalist, Tommy for a quick portrait before sticking around to shoot the main gig.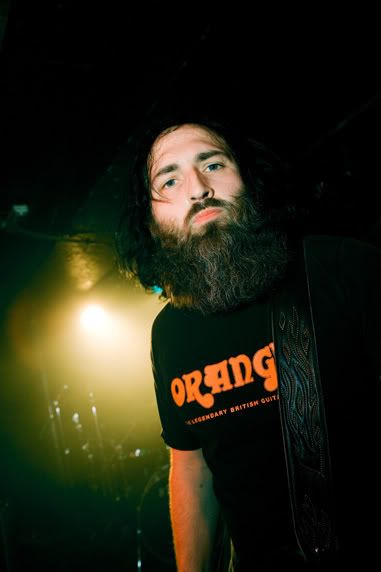 While I was in London I popped over to the Rock Sound offices to meet everyone there and came out with a handful of great albums for my trouble, including Biffy Clyro, Bloc Party and Converge. It's good to put a face to the people who I'm working for.
The big news for us this week though is that, since viewing the space in the Birmingham Jewelery Quarter for a potential studio for Steve Gerrard Photography, our friend Claire Evans contacted us to say she's leaving her studio in the Custard Factory in Birmingham and would we like to take it over when she leaves? The Custard Factory is a great little area (originally the home of Bird's Custard) with a very creative and funky vibe to it. Claire's studio is already decorated nicely and pretty much ready for us to move straight in. We've met with the people concerned with the space and it's all looking good for us to launch our first studio space just before Easter.
It's an exciting time and Evelyne and I are already throwing lots of ideas around. It'll be so much better to invite clients to the studio rather than meeting them at home or the local pub. And it'll mean we can separate work and home a lot more which can only lead to a better quality of life for the family. Hopefully things will go smoothly and we'll be in there by mid-March. Then we need to have a little launch party!