Great bank holiday weekend with an assortment of activities to keep us entertained.
We had a very pleasant time up in Madchester with the super-nice Ginger from The Wildhearts where we managed to get some great photos despite him hating having his photo taken. He also admitted he gets no enjoyment from playing live anymore and is dedicating his time to setting up his own charity organisation.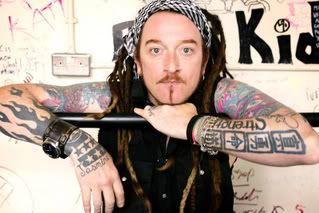 Saturday was completely dominated by Zoe and Gareth's wedding at The Abbey Hotel in Redditch and it was a fantastic day. As I've mentioned before, I never expected to enjoy shooting weddings but it turns out it's great fun and I can't wait to do more. I'd been looking forward to photographing this wedding and spent almost 12 hours covering the entire day for them. Throughout the day both Evelyne and I took hundreds of photos and the couple are gonna find it very difficult to choose for the album. We hope!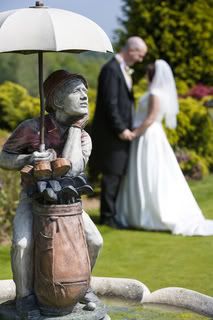 Sunday was far more laid-back and after backing up all the wedding images, and then backing them up again, we spent the afternoon with our good friends Zak & Bianca talking babies, photos, music and the ins and outs of Google rankings. My site is slowly climbing the rankings thanks to things like THIS but we still have a long way to go. It's funny that people searching the web for details about Steven Gerrard the Liverpool and England footballer, who is also getting married this year, are more and more likely to come across my Steve Gerrard Photography site!
Still no word from Steven Gerrard's agent by the way. No great surprise really but the offer's still open…
Bank holiday Monday saw us heading out to visit our friend Jess and her little girl Ava. Took some time to take more photos of Ava who is now 8 months old and more expressive than ever. Jess & Evelyne chatted baby stuff over lunch. We're both really excited about the baby's arrival which is due at the end of July, and it's nice having someone to chat to who's just been through it all. And we even got the promise of a free pushchair out of it!
I'm really pleased with the pictures we got and Jess says she loves them.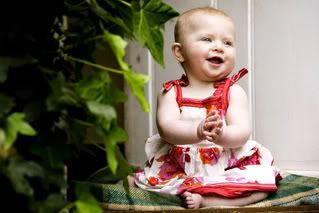 From Jess's we headed over to New Hall Hotel in Sutton Coldfield to meet with Lisa & Ian, whose wedding reception we're covering on the 27th. After checking details of what's required we did a quick pre-wedding shoot around the grounds of the hotel, parts of which are a thousand years old! We offer a pre-wed shoot to all our clients and it's a great way to let them see how I work and hopefully means they'll be more comfortable on the big day. Here's a photo from the shoot..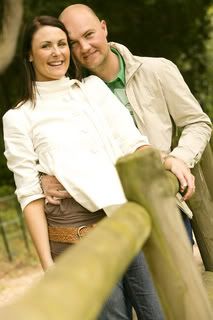 Had a phone call from Venture about the possibility of me working part-time for them as a photographer. I really fancy it as it'll be great practice at working with a studio set-up as well as dealing with a variety of families. And I get paid of course! They left a message so I hope to speak to them later today…
New issue of Rock Sound arrived featuring my photos of Trivium and Bayside from Nottingham last month. They pics look good so I'm happy, but I wish they'd stop crediting me as Steven Gerrard! Only my mom calls me Steven! lol. Apparently the editor is a Liverpool fan so that might explain it!