A couple of weeks ago I did a shoot for local band, Animotorso and had a bit of a nightmare with my compactflash card. Three quarters of the way through a 2 and a half hour shoot the card malfunctioned and my camera was telling me there were no images at all on the card! Luckily I did manage to retrieve quite a few but it made me realise just how careful I need to be with these cards. I think using several smaller cards is advisable rather than using a bigger card. This was a 4GB card. Imagine if I'd been shooting a wedding and lost 4GB worth of shots from the day! I don't even wanna think about it.
Today I met up with the guys from the band and showed them a selection of the ones I rescued. They said they would have been happy just with those but I wanted to get some more shots to make up for the ones we lost and so we headed out in search of new locations and spent about an hour getting more images for the band. It was time well spent too as I came back with one of my favourite band portraits yet…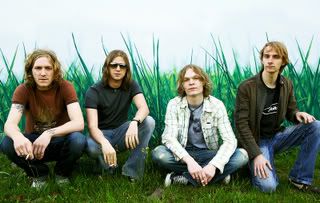 The backdrop of the grass is just part of a billboard situated next to a busy road in Birmingham, but by avoiding the words to the top and left of the picture we created something quite unique and definitely different to your typical band photo. The light was great here and I'm really pleased with the end result which needed virtually no editing in Photoshop.
This one hasn't had much Photoshop work done either. The effect was created in camera by underexposing to bring out that amazing sky and then using fill-in flash..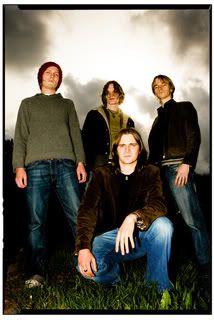 After the shoot with Animotorso, Evelyne and I watched Lost (is Charlie going to die?) and called it a night…