It's been an ambition of mine since I started taking photos of bands to have an image in Kerrang! Magazine. Last week saw that ambition finally realized with a full page picture of Architects. I'm pretty chuffed but I still aim to work with them on a regular basis if I can. They do have some fantastic photographers working for them already (Paul Harries, James Sharrock, Chris Casey, etc) but I like having a goal to work towards.
December saw Alex and Steven's wedding and I have to admit it was hard work dealing with the low light levels. Winter weddings are great but when the ceremony happens at 4pm it does mean that natural light is going to be hard to come by. Many photographers refuse to do weddings after October which is a bit drastic but it does mean thinking differently and often having to resort to additional lighting to guarantee the shot. I'm sure Jeff Ascough would argue with me on that one though!
I've got two weddings at the end of December and two more in January so I'd better get used to fighting to find the light for now. I do enjoy the challenge though and winter weddings do have a certain romance about them that you don't find in the summer.
Leila's parents loved the photos I took and are ordering some large canvases etc for the walls. This was their favourite image..

It's been a busy time with bands recently too, with some great gigs happening in Birmingham this month. One of my favourite bands, Powderfinger, played at the Academy, plus 3 of our friends have started a band called The Dark Hearts and they played their first ever gig to a bunch of invited friends on the same night. The drummer was the best man at our wedding.
Here are some photos…
Powderfinger

The Dark Hearts

Hacride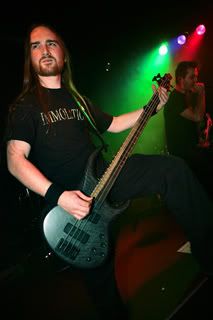 Holy Ghost Revival

I've started to review more gigs, including Holy ghost Revival, Divine Heresy and Machine Head, for the Fused Magazine website. You can check them out HERE. I also got myself added to the books at Terrorizer Magazine which is great news. I haven't done anything for them yet but, as they cover the more extreme side of rock music, I'm sure it'll be fun working with them.
Thanks to my friend, and fellow photographer, Claire Evans, we have discovered a great place to purchase bespoke hand-made greetings cards so I have finally ordered our Christmas cards. I took the image below especially for the cards and look forward to them arriving next week. Late as always, I know!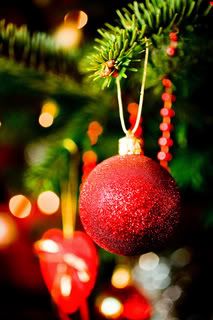 Evelyne and Elliott are off to Montreal on Boxing day for 2 weeks but at least I get to spend Christmas Day with them both. I'm looking forward to Christmas too. We have our (real) tree up in the living room and are having a Christmas party on the 23rd for our friends and family. The beauty of Facebook has made inviting everyone so easy.
Here's a quick photo of Elliott we took this month. It's already framed and on his bedroom wall.