So we've had our first snowfall and it's only November! Being from Canada, Evelyne loves the snow so she's been smiling ever since the first flake fell last night. Personally, I think it's nice for about an hour and then I'm happy when it's gone again. Unless I'm planning on staying indoors that is.
It's been a good few days with 2 more gigs including Heaven and Hell (aka Black Sabbath) who were supported by the appalling Iced Earth and the mighty Lamb Of God. Both supports were loud as hell but the light was terrible for photos. Managed to get a few good ones of Lamb Of God though..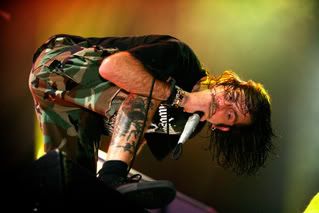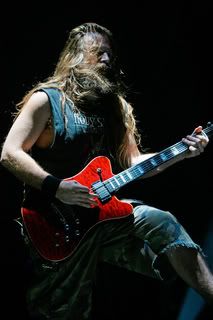 It was an honour to be shooting Heaven and Hell. I've been a Black Sabbath fan since I was about 12 years old and they put on an impressive show in their home town. The gig was nowhere near sold out which was a shame. Here's some photos..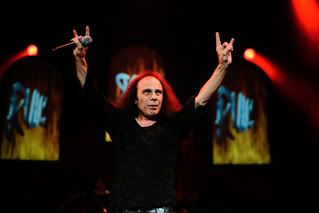 On Friday I was back at the Academy to shoot Alexisonfire, Saosin and The Ghost Of A Thousand. Both supports played in white light, which was weird, and then Alexisonfire played in virtual darkness save for a little back lighting, meaning great shots were hard to come by. The bands were good except Saosin who really were shockingly bad with their whiney emo mush.
Saosin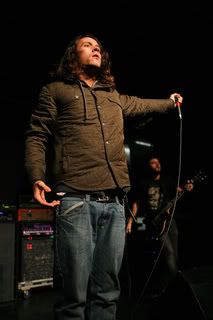 The Ghost Of A Thousand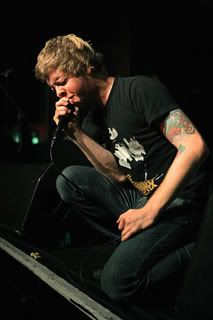 After the gig a bunch of us went to the opening of our mates' new club night, Off The Hook meets Cold Rice, where our friends Copter played another wicked set. The club itself wasn't too busy, which was a shame as it's a great little venue. It didn't help that it was very cold in there but a good night was had by all and it was good meeting up with a few familiar faces, including my ex-girlfriend who spoke to me for the first time since we broke up over 5 years ago!
Set up a new page advertising my services to local bands. I do promo shoots at a reduced rate and have already had new enquiries since setting up the new page. Click Here for more..
Architects' manager called asking to use my picture of the band for a Kerrang! magazine poster. It's been an ambiton of mine to get published in Kerrang! (I've bought the mag since Issue 1!) so having a poster is pretty damn cool. Here's the picture..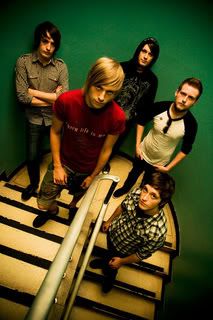 On a sadder note, showed Lou & Brad the images from their wedding from last month. It was an emotional viewing as Lou's mother passed away last week, so the photos of her from the wedding predictably caused a few tears. I got some lovely photos of the bride and her mom together and it's nice to know how much they'll mean to her.
Here's an image from Rosie & Matt's pre-wed shoot. They get married December 29th..