"I'm dreaming of a white Christmas, just like the ones we used to know.."
Bing Crosby may not have been the first to recognise the effects of global warming but I bet he was the first to sing a song about it!
Well, it may not have been a white Christmas here in jolly old England but Evelyne and Elliott are now in Montreal and, as you can see, it's pretty damn white there now..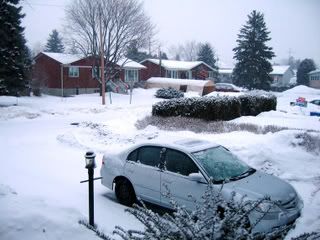 They flew over to Canada on Boxing Day to visit her family and friends. It was Elliott's first plane trip and it went well from what I'm told. It has to be said that our travel genes seem to have been passed on to Elliott cos he looks very at home on a plane…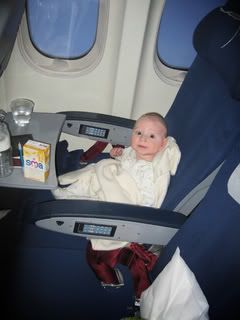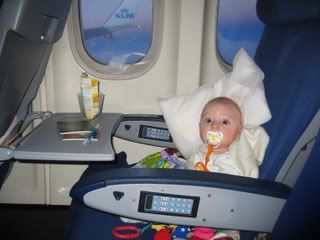 It's been strange having the house to myself (I had to stay in England to shoot 3 weddings in 8 days) and I've been suffering from a little man flu since Christmas Day too, but I'm trying to keep myself occupied with work, magazines and Sky+. Before they left we had a great Christmas. Sunday saw lots of friends come over to the house for a little house party. Plenty of good food and drink was had by all and some people even took the trouble to bring a present for Elliott which was really nice. He loved all his presents too, even if he probably wasn't sure quite what he was playing with most of the time! For some reason, everybody left the party really early (maybe our entertaining skills aren't as good as we thought!) but it gave us the evening and all day Christmas Eve to chill out and enjoy our first proper family Christmas.
Unfortunately, late on Christmas Eve Elliott got quite a nasty fever and by Christmas morning we were considering having to take him to hospital but thankfully he started to improve again in time for his big trip. My parents and my brother changed their plans and came to visit us in Birmingham because he wasn't well and, in the end, we had a fantastic Christmas Day.
The weddings this weekend were challenging again due to the fading light and some rain but I had a great time at both events and came home with plenty of great images for both couples. At the Saturday wedding I took some inspiration from my Yervant and Jerry Ghionis DVDs and used my video light for several of the portraits. I have to say I'm over the moon with the results and I think I may well be a video light convert. It's so much more flattering than flash. As Evelyne was away, my good friend Bianca assisted me on both weddings and she was a star, even stepping in to help the brides with their hair as she's an ex-hairdresser. She's also a great photographer and it's good to get coverage of the day from slightly different angles.
At the Saturday wedding one of the guests told me I'd inspired him to get back into photography again. I'm not quite sure how I inspired him but I'm more than pleased to have had an effect.
After being unwell and then having two weddings in two days, both of which saw me getting home after midnight, I'm still feeling less than 100% so I'm doubting a hardcore New Years Eve party is on the cards. It's my first NYE off in over a decade though so I'm looking forward to just going with the flow and seeing where things take me. First though, I have to go over to see Alex & Steven to show them their wedding photos. Here are a few from their day…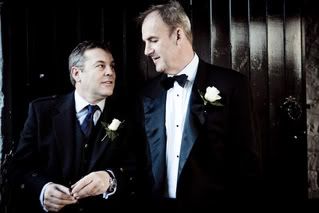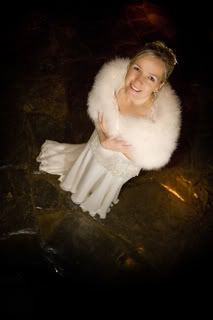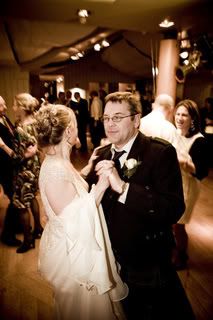 I hope everybody had a great Christmas and I want to wish everyone a happy, fun, adventurous and prosperous New Year.
Cheers
Steve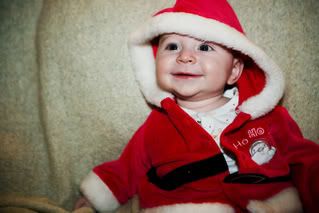 ps. I almost forgot to mention… Envy & Other Sins won T4's Mobile Act Unsigned competition! Congrats to Mark and all the boys.