Sent the photo of Ross Halfin shooting Metallica to him and he's included it in his online diary. Click Here
I still have to finish my review of the Wembley Stadium gig for Rock Sound but here's a few more of my photos from the day..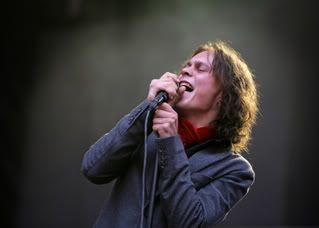 Finished off the images from a shoot with Lady Rain. It's tricky sometimes when a band's got 6 members but we got some decent results…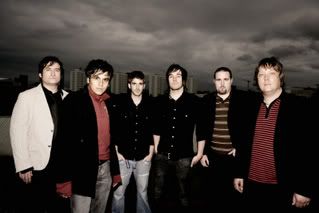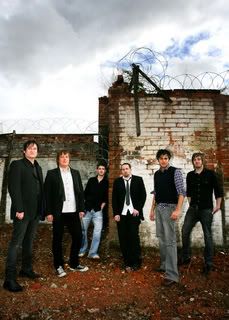 Jim from the band emailed saying "Nice one Steve, the're fuckin awesome mate!! You made us look good yet again, your a genius!!" I'll forgive him for the bad grammar!
Visited the midwife again today and all is looking fine with the baby. We still haven't agreed on a name for him and he's due in a week and a half! Evelyne's struggling to get around now and even decided that walking backwards was more comfortable! Luckily she decided to walk forwards when we went shopping today. The baby could come any day now. We're both dying to see him. I promise not to be one of those dads that forces photos of the baby on everyone though. People have done it to me before and, at the end of the day, a baby looks like a baby. I might post one photo on here. He'll probably be one of the most photographed babies in history!
At the moment my lovely Canon 1DS MkII is in the shop for repair as the flash connection came loose. It's nerve-wracking sending such an expensive camera away but it arrived safely at Advanced Camera Services in Norfolk. They received it today and phoned later to say it was repaired and should be back with me tomorrow. That, my friends, is service! If I'd sent it to Canon it would have taken at least 3 weeks.
The new Rock Sound is out with my photos from Download as well as my interview and pictures of Barney from Napalm Death. All looks good and they even spelt my name right this issue!