Phew! Friday night and I'm now sat at home next to my very pregnant wife about to watch Jonathan Ross and have a beer. It may not sound like much but things have been so non-stop recently that it feels like a real treat. Not that I'm complaining of course. We've worked hard to get to this point and now that the business is doing so well we have to work hard to find time to relax and have some time to ourselves. And when the baby arrives I wanna make sure we have plenty of family time without the business suffering. I guess it all comes back to that time management thing people keep talking about…
So… anyway… Download was fuckin brilliant! I love that festival. Not only are there some amazing bands (and some awful ones) but the vibe at the festival is better than almost any other I've been to. Everyone is just there to have a great time and, as it's a festival dedicated to all things rock & metal, it feels like one big gang. On top of that the weather was perfect. I was there all day Friday and Sunday (I had a wedding Saturday) shooting for Rock Sound and loved every minute. My friends Tony, Manda and Toni were also there but I spent most of the time stopping to see them before running off to shoot the next band. One of y old friends from almost 20 years ago turns out to be the drumer in Paradise Lost and it was great to meet up with him after all these years. My highlights of the weekend were Lamb Of God, Wolfmother, Velvet Revolver and the mighty Unearth who owned the second stage for half an hour on Sunday lunchtime. At the other end of the scale were bands like Dragonforce who represent everything that's bad about heavy metal. If they were joking they would be hilarious but, as they're apparently deadly serious, it's very very sad. I got some great images from the weekend and having photos of Slash in my portfolio is an absolute honour. I even had one guy at the festival recognise me from this Blog!!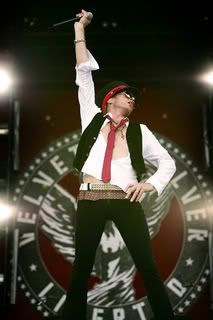 It's a shame I had to miss photographing Motley Crue, Satellite Party, Machine Head, Marilyn Manson and Linkin Park on the Saturday but I was off photographing a great wedding for Amy & Mark. The sun was shining all day this time and the couple were happy to take time to make sure we got some great images for them. While walking around the Botanical Gardens for the couple's portraits a little girl spotted Amy and asked her mom "Is that a princess Mummy?". Amy almost cried with joy on the spot!
The whole day was great fun and we came home with well over a thousand images to go through. It was a 14 hour day and then I was up again Sunday morning for another full day at Download. By Sunday night I was aching and tired but it was such a great weekend.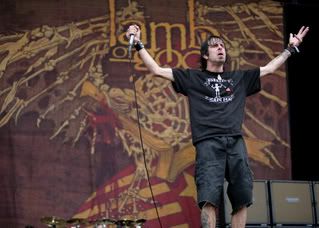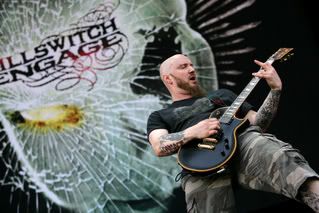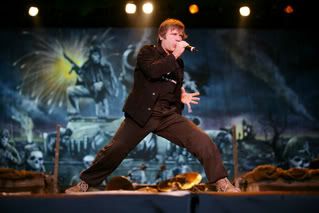 It would have been lovely to have Monday off but I'd agreed to do a photo shoot for Live 24-Seven magazine so it was straight back out with new batteries, formatted cards and my reliable 1DS MkII. The job was to cover a makeover for the two women who run the mag, so while they sat around being pampered, Evelyne and I were looking for creative and flattering images. I saw Karen the editor at a bar opening this evening and she said she thought the images were "gorgeous".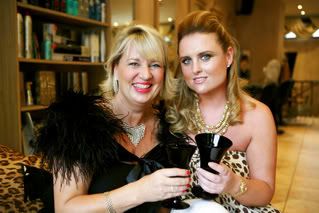 I knew that if I could give her images of herself that she loved that I would hopefully get plenty of regular jobs from them. She's already got several jobs for the mag lined up for me and has recommended me to her client to shoot a 60th bithday party next weekend. Job done!
On Monday Evelyne grabbed the camera at one point cos she had an idea for a photo. Here's the result…


This week I also did 2 photo shoots simultaneously for a couple of solo artists who know each other well and, even though the rain kept coming down, the resulting pictures were some of my favourites so far and working with solo artists means you can try angles and compositions that wouldn't work with a band. I'm doing more with them next week hopefully cos they want sunset shots and the weather wasn't quite up to the job on wednesday.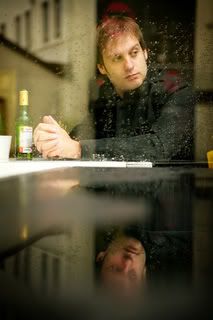 It's already a week since Download and this weekend might not be quite so manic but Saturday's looking pretty busy. NME called today for the first time in ages so I'm doing a Club NME shoot for them tomorrow in Stoke. We also have a potential wedding client to see tomorrow and a pre-wedding shoot for a couple whose wedding we're covering in September.
Sunday is Father's Day. Still a few weeks til I'm a Dad but I think I deserve a day off!